High-intensity focused ultrasound (HIFU) is a relatively new cosmetic treatment for skin tightening that some consider a noninvasive and painless replacement for facelifts. It uses ultrasound energy to encourage the production of collagen, which results in firmer skin.
It takes around an hour to 45 minutes. Patients may feel a slight pricking sensation during the treatment. As a pre-requisite, we apply a numbing cream before the procedure making it more comfortable.
The result is permanent but you may need maintenance once a year in patients above 55 years to counter the aging process.
Depending upon the bulk of the face, desired result, 1-2 sessions may be needed. If the face is very bulky, three sessions will be needed. It takes 3 months to show the results. You will get a 10% result in 1st month, another 10-20% result in the 2nd month and a maximum of 70-80% result in the 3rd month after which you can repeat the second HIFU session. So, there should be a gap of at least 3 months between each HIFU session.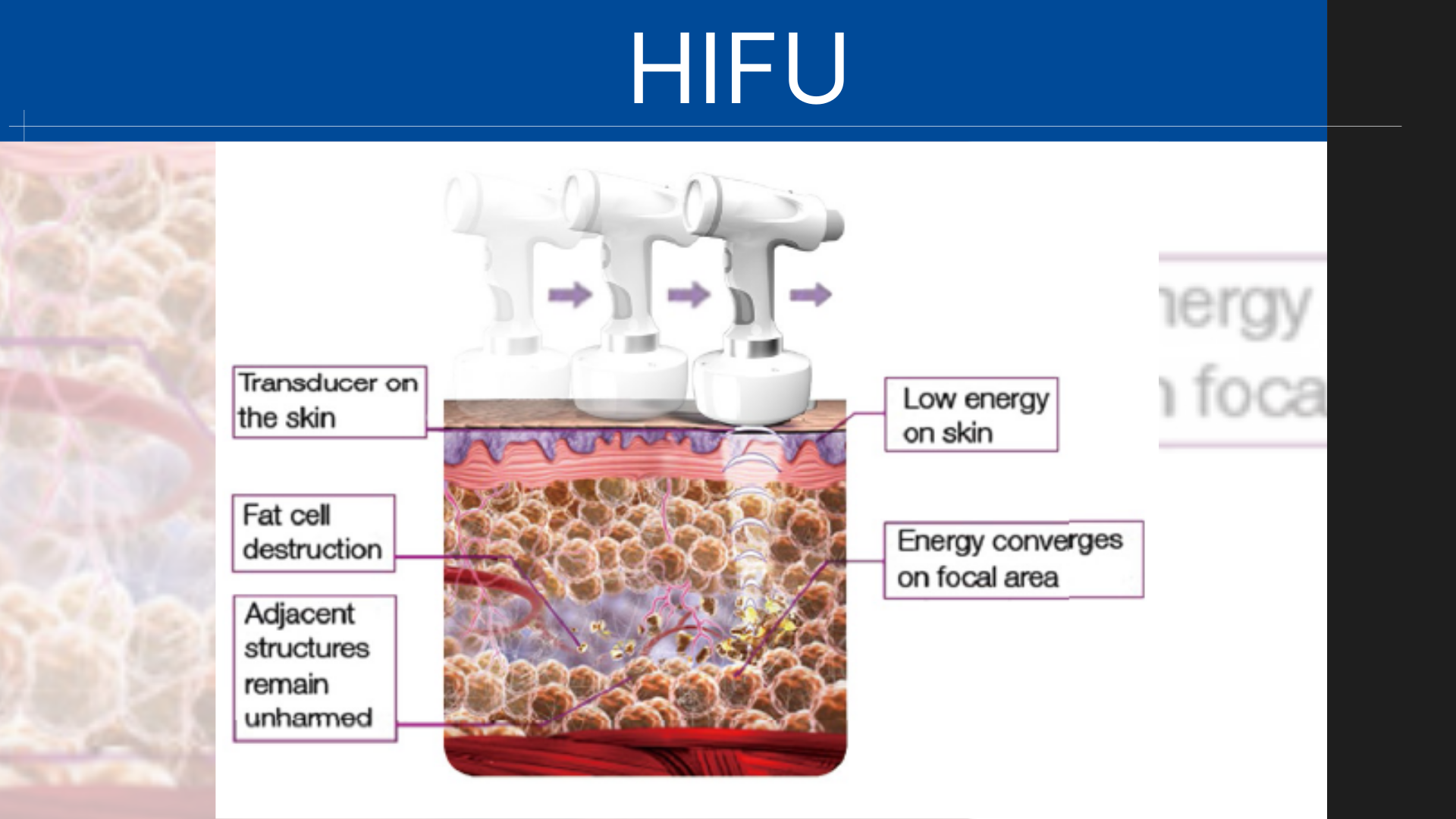 HIFU has many aesthetic benefits, including:
Wrinkle reduction

Tightening sagging skin on the neck (sometimes called 

turkey neck

)

Lifting the cheeks, eyebrows, and eyelids

Enhancing jawline definition

Tightening of the décolletage

Smoothing the skin
Several small clinical trials have found HIFU to be safe and effective for facial lifting and refining wrinkles. People were able to see results in a few months after treatment, without the risks associated with surgery.