Dr. Amit Karkhanis started Dr Tvacha clinic on 28th November 2005, as a Laser and Cosmetic Clinic in Thane which now offers full-spectrum wellness services across 9 locations in India. Each clinic has an In-house Cosmetologist who offers personalized solutions to all cosmetic needs which deliver results that exceeds far beyond one's expectations. 
The clinic's strength is its absolute command over laser technologies, and a deep understanding and functional expertise in the use of lasers making it a Leader in advanced laser treatments for treating skin and hair problems across the world. What sets Dr Tvacha apart is its myriad superior technologies, its approach to enhancing holistic results as opposed to a superficial cosmetic feel good, and its Patient Centricity. The Brand's promise "Discover the new you" manifests in this true sense. Dr Tvacha's USP  is that a Customized treatment is designed as per the need and the requirement of the patient.
HAVE A QUESTION ABOUT THIS?
Over the past 15 years, it has produced more than 1,00,000 happy customers with the help of a growing dedicated team of experts comprising of  Cosmetologists, Dermatologists, Trichologists, Skin and Laser Technicians.
In the year 2018, Dr Tvacha also introduced its line of personal care products which includes skin type-based facewash, moisturizers, sunscreen, shampoos, and supplements, to complement and enhance the results achieved through the in-clinic treatments. These products are supplied through the Dr Tvacha outlets after a comprehensive consultation with the dedicated experts.
With services ranging from hair regrowth, scar treatments, anti-aging, body contouring to cosmetic surgeries, Dr Tvacha clinic is a one-stop solution for all cosmetic solutions.
Dr. Amit Karkhanis is an Indian entrepreneur and Founder of Dr Tvacha Pvt.Ltd., a chain of cosmetic and laser clinics. Having undergone extensive training in various futuristic technologies and therapies in leading institutes and facilities virtually all over the world, Dr. Amit Karkhanis a renowned Cosmetologist and a thought leader is considered to be among the pioneers in introducing cutting-edge technology for Hair, Skin, and Body contouring treatments in and customizing them as per individual need. His biggest victory has been to take Laser technologies to the masses and making it a mainstream service for treating cosmetic problems. His brand Dr Tvacha has been the most preferred name for cosmetic and aesthetic services for the past 15 years and its patrons vouch for its service quality and treatment results.
"I got very good results for hair growth within 4 months of treatment @ Tvacha clinic dahisar branch. Dr. Nupur guided entire treatment and monitored progress very well. Thanks allot Dr. Tvacha."
Abhay Sawant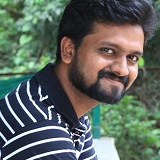 "I'm so happy with my hair treatment results..Thank you so much Dr.Tvacha's for your amazing hair laser treatment."
Satish Chalakath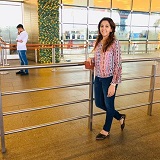 "I'm taking scar treatment in Tvacha and got better results than before.Now I feel confident about my skin and would recommend Dr.tvacha Clinic."
Manali Mistry