CoolSculpting® is a revolutionary USFDA approved device that permanently freezes and eliminates fat without the need for surgery or any downtime. The device safely delivers precisely controlled cooling to gently and effectively target the fat cells underneath the skin while leaving the skin itself unaffected. The treated fat cells are crystallized (frozen), then die. Over time your body naturally processes the fat and eliminates these dead cells, leaving a more sculpted you.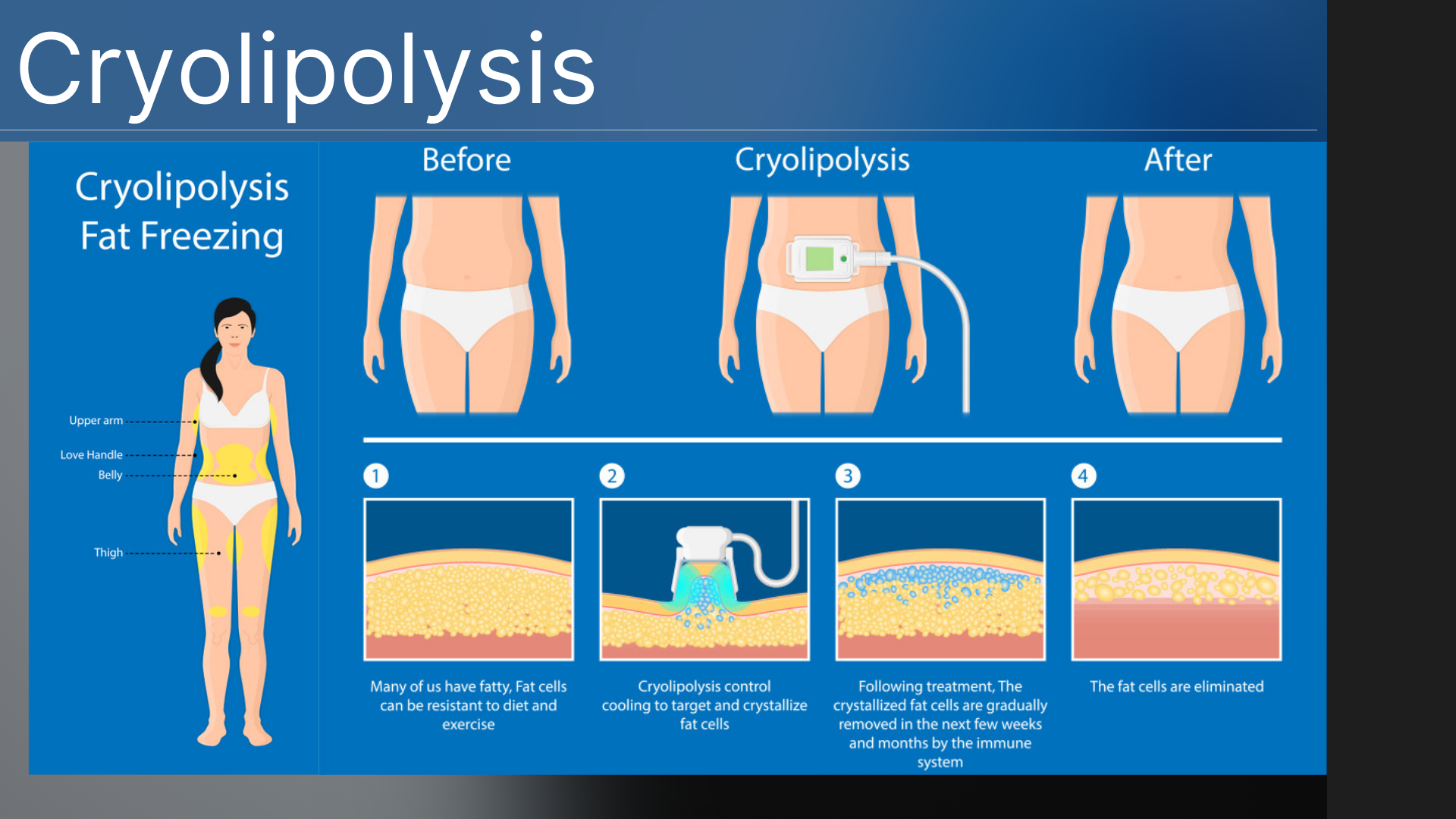 Dr Tvacha was one of the first clinics in India to introduce this revolutionary treatment and has successfully conducted thousands of treatments. Dr Tvacha's unique treatment protocol coupled with advanced treatment applicators and post-care ensure you get the best results possible, always.
Areas treated with Coolsculpt®
The CoolSculpting® procedure can treat visible fat bulges in the below areas;
Area under the chin

Thighs

Abdomen and flank (love handles)

Along with bra fat, back fat, underneath the buttocks (also known as banana roll), and the 

Upper arm
Dr Tvacha Coolsculpt® assessment:
Our medical doctors will take the time to discuss a holistic approach to your goals for reshaping your body. Together, you'll look at your whole body from different angles, then focus on specific areas where you want to eliminate fat.
The treatment involves:
NO surgery! That's right this treatment is completely non-invasive. During your treatment, a gel pad and applicator will be applied to the specified area. This delivers controlled cooling to the targeted fat. You can return to daily activities directly after your session.
As the name suggests, the CoolSculpting® procedure can be a little chilly. Controlled cooling is delivered via an applicator to freeze the targeted fat. Though you may feel intense cold initially, this feeling usually subsides as the area numbs. Because most applicators use a vacuum to draw fatty tissue into the applicator cup, you may feel some pulling, tugging, and/or mild pinching.
Following the procedure, typical side effects include redness, swelling, bruising, firmness, tenderness, itching, numbness, and rarely bruising. Numbness can persist for up to several weeks.
Your treatment time will depend on the number of areas being treated. Usually, patients getting one area treated might require multiple cycles. Our doctors will be able to guide you after your assessment.
Once the treated fat cells are crystallized (frozen), they are destroyed and are naturally processed and eliminated from the body. Once the treated fat cells are gone, they're gone for good. That's right, permanent results. You will start to see results between 2 and 6 months following treatment. You will continue to flush out fat cells for up to 4 to 6 months after treatment. Dr Tvacha's post-Coolsculpt Detox treatment will help accelerate this process and give you better results.